Tips to Keep in Mind During a Viral Outbreak Specifically in the Workplace
As America begins its post-COVID recovery, employees and employers alike must take precautions in order to aid in the decline of COVID-19 infections and to prevent further outbreaks from occurring. Proper precautions and common sense can go a long way toward maintaining a safe and healthy work environment. Employees returning to the workplace should be aware of the specific safety measures that they can take to protect themselves and others.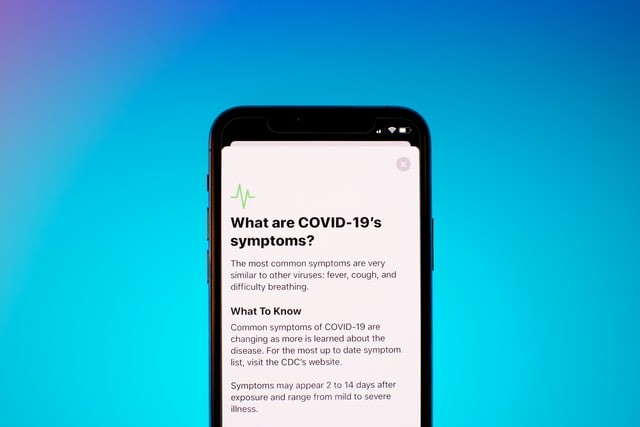 A top priority of every employee should be to stop the spread of COVID-19 in the workplace by keeping the germs out in the first place. Knowing the symptoms and signs of the COVID-19 virus is an excellent first step. The most common symptoms include, but are not limited to, fever, chills, cough, breathing problems, loss of taste/smell, and congestion or a runny nose. Each day, employees should do a quick, personal assessment for COVID symptoms. If an individual has a symptom(s), or fears that they may have been exposed to the virus, they should contact their employer to advise them of the situation, and then follow the CDC's recommended protocol. Above all, the infected employee should stay at home, rest, and avoid going out in public except for medical appointments and emergencies. An individual exhibiting COVID-19 symptoms should contact their doctor's office before attempting a visit.
If a personal assessment fails to detect any cause for alarm, the employees may proceed to work as planned. Employees who are high-risk for contracting the virus should be especially careful to minimize physical contact with others. Individuals in the high-risk category include adults 65 and older and those with serious underlying medical conditions. If working remotely is not an option, utilizing a more isolated working environment within the office may be possible. Physical greetings, such as a handshake, are not advised, and unnecessary physical contact with others should be avoided.
When practical, the use of a face mask may be helpful. Employees should wash their hands frequently, and follow the CDC guidelines for the most effective results. Employees should frequently utilize tissues, hand sanitizer, soap, and disinfectant wipes when appropriate.
If business-related travel is required, employees should implement appropriate self-isolation and quarantine protocols and should follow the CDC travel guidelines.
Employees should stay up to date on all company policies regarding COVID-19 procedures, as well as follow all local and state advisories. Employees should remain cognizant of all CDC guidelines and should be aware that COVID-19 related recommendations are updated often.
As America's workforce returns, concern for the health and safety of its clients is a top priority for the team at Davtyan Law Firm. With the proper precautions and protocols in place, Davtyan Law Firm is striving to serve their community safely and effectively. They are confident that as the community works together, the dangers posed by the COVID-19 virus can be minimized, and they are dedicated to that goal when meeting with their clients, and serving their community.